7th day….many versions… one strange reality…
My mood today ? Anger and resignation ! Anger at the mad sorcerers supposed to be in charge of our health : they didn't plan ahead, don't know, act too late, too hard, in an implacable business 'logic'…and ruthless blatant lies…
Personally, I feel blessed and protected although I did have a panic fit, not for me but to protect my housemates yesterday ….
Talking about my housemates, I live in a two storey apartment I live on one floor and my 30 year old daughter and ex-husband live above… psychologically it's a bit unsettling to live with my ex while my partner is in Paris but the former is a good friend now and we haven't got a choice as Marc pointed out yesterday…
But my life remains busy and full of classes to give and apéros or fikas with my many social groups… my farmer's market friends, my PQ girl friends (because we've met at Pain Quotidien since 2002), my Indabar friends (because we met once in a restaurant called that way), my family groups… at least 4 I can think of, 5 actually with my Polynesian group (because it was formed while preparing my trip to The Marquesas and which has included Marc since he came into my life… two years ago!).
And teaching which actually proves an even exchange as my students know all the apps to chat
As I cried over yesterday balcony opera singer, I cried listening to Israeli president Rivlin, reminding us of our true moral community and values.
However it turns out I am extremely busy with my different classes. For the moment I managed to have a full hour with my weakest class and 30 mn with almost all others who weren't quite ready… but I received a lot of homework I pretty much spent my day assessing papers!
The article from Julie Deschepper in the JDD (Journal du Dimanche) describes pretty accurately what I feel. I imagined that I would have a lot of time to read, tidy, write….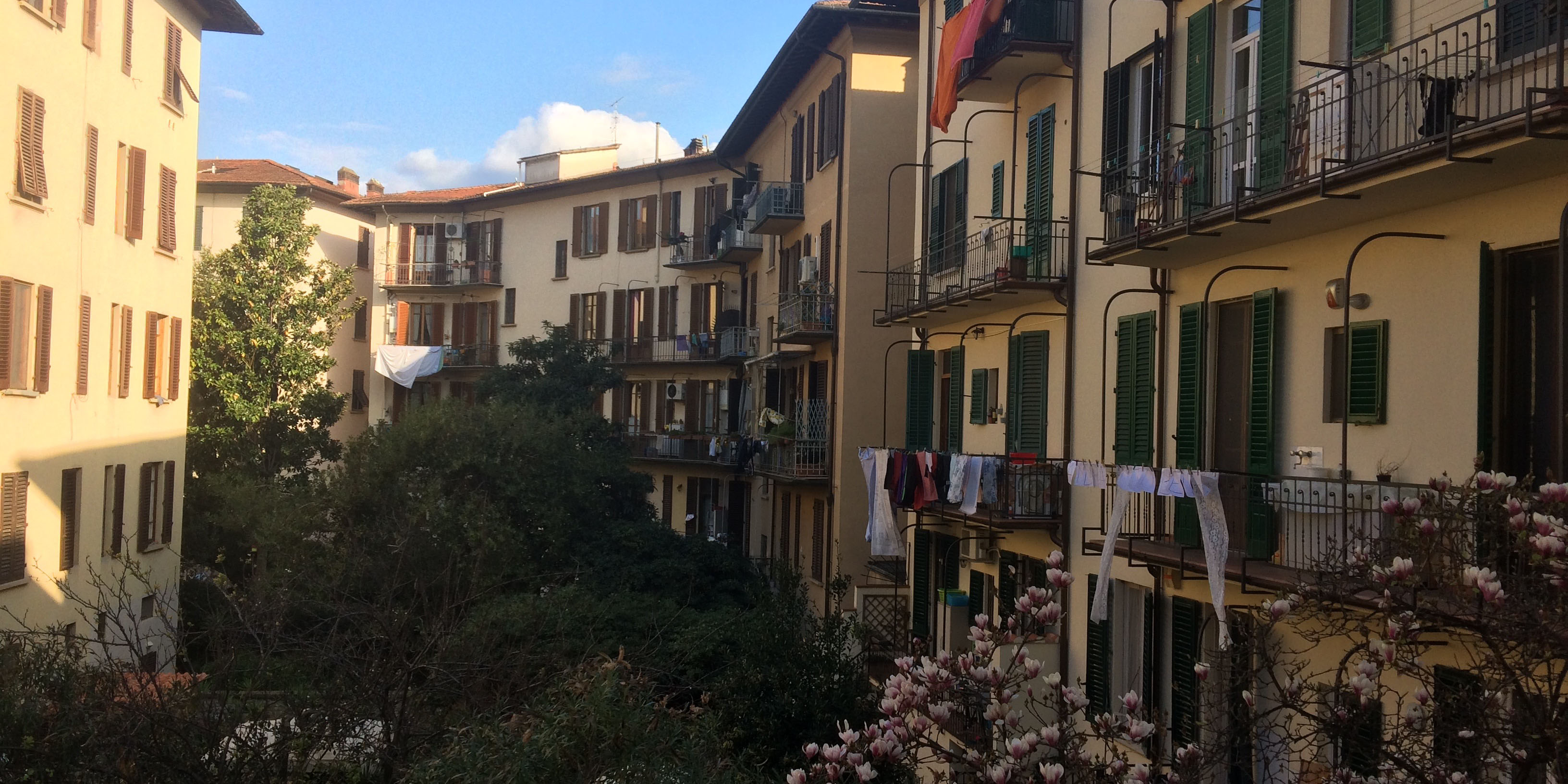 Florence est confinée depuis 10 jours déjà. (Julie Deschepper)
Chères lectrices, chers lecteurs 👋

Après trois jours de confinement, vous avez sûrement dû ressentir que le quotidien bascule progressivement vers quelque chose de nouveau. Malgré la diversité des situations – seul(e) ou en groupe, avec ou sans enfant(s), en ville ou à la campagne –, un même constat revient sans cesse chez celles et ceux qui sont en quarantaine depuis plusieurs semaines : le temps semble s'écouler tout à la fois extrêmement rapidement et très lentement, les journées sont longues mais courtes, on veut tout faire mais on ne fait rien.Cette sensation très étrange de fuite du temps est, me semble-t-il, l'un des principaux bouleversements du confinement.
Les premiers jours sont les plus difficiles car il faut, précisément, retrouver un rythme, propre à chacun(e) et à chaque configuration. La tentation de rester en pyjama, de se coucher très tard, de manger à des horaires aléatoires est, certes, très forte. Mais l'expérience montre que ces dimanches éternels influent assez négativement sur le moral…
Une solution est de recréer une routine : mettre un réveil, s'habiller, s'apprêter, regarder la lumière autant que possible (point absolument crucial), et trouver des activités quotidiennes qui font plaisir. Maintenir une activité tant intellectuelle que physique, oui, mais ne jamais culpabiliser si l'on n'y parvient pas. Faire du "rien" a aussi ses vertus!
Planifier – modérément – son quotidien permet de lutter contre cette nouvelle perception du temps, dans laquelle nous ne savons plus exactement à quoi le futur ressemblera, ni quand il adviendra. Le monde entier est bel et bien en pause, au ralenti, c'est un fait et il faut l'accepter! Dans le même ordre d'idée, il est important de ne pas perdre la notion du temps. Une solution est de documenter son quotidien avec des petits mots, des écrits, des photos, vidéos, ce qui permet non seulement de garder une trace de ce moment historique, mais aussi de garder un pied dans ce réel réinventé… Bref, se réapproprier le temps et remettre de la normalité dans l'extraordinaire. Forza! À demain!
I'm trying to think positive and refrain from insulting anyone on social network… I just get out of toxic groups. However I still managed to hurt someone's feelings very badly while trying to make her get away from depression. Now she hates me but that's okay with me because it's always better to be angry than plain sad and fearful.
At least today I realised, watching a series tonight that our lives already changed… we can touch anything without a hydro alcoholic lotion,
We walk far from anyone else… yesterday I had to ask a man to step aside and he literally jumped out of fear… while another one apologised not to be able to flirt with me… as a joke!
As for everybody's preoccupations, I suppose that promiscuity makes married couple on the verge of fight,
Jews still worry about Passover,
Moroccans are great at self derision
Parents are at wits end regarding their children
Everyone wants to walk a dog…
Or anything else….
Sporty people are quite inventive
But on the bright side, nature is regaining its rights
… and on the bright side dolphins are invading the canals in Venice… food for hope… Stay safe!